Elk Leather
In the fluctuating weather conditions of the Rocky Mountains, animals rely on their hides to provide breathability and heat insulation for both the heat and the cold. These features are also present in American Elk and Deer's tanned elk leather and is why elk hide is in a league of its own when it comes to leather goods. Elk leather has a distinctive texture and adds character to products such as coats, vests, gloves, wallets, slippers, and purses. Find unique products and beautiful designs from American Elk and Deer that use only the highest-quality elk hides to create amazing leather goods.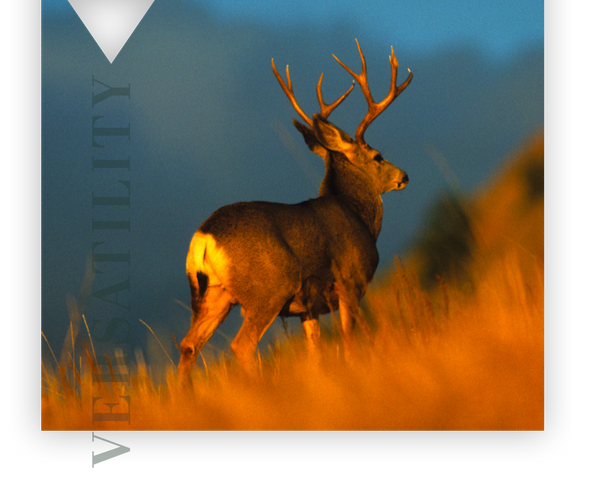 Versatility
Elk leather can be used in a myriad of ways. Because of a combination of strength and softness, elk leather is not only very malleable but is also very durable. This allows it to be shaped and crafted into a variety of different apparel items and accessories. American Elk and Deer proudly offers an assortment of different grades of elk leather, including: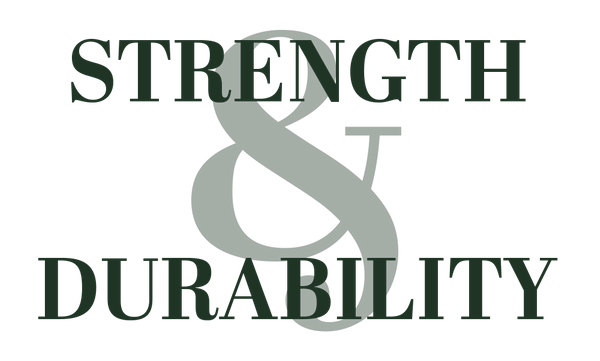 Strength & Durability
Known as one of the heaviest leathers, elk is notorious for its strength and durability while maintaining its softness. Compared to deer leather, it will wear with less damage and is less prone to stretching. Elk leather is known to have a long life and will remain in style for years. Gifts should have longevity and American Elk and Deer provides craftsmanship and quality in all of its leather. Find leather for your products that will last a lifetime, and remain a profound item in everyone's collection.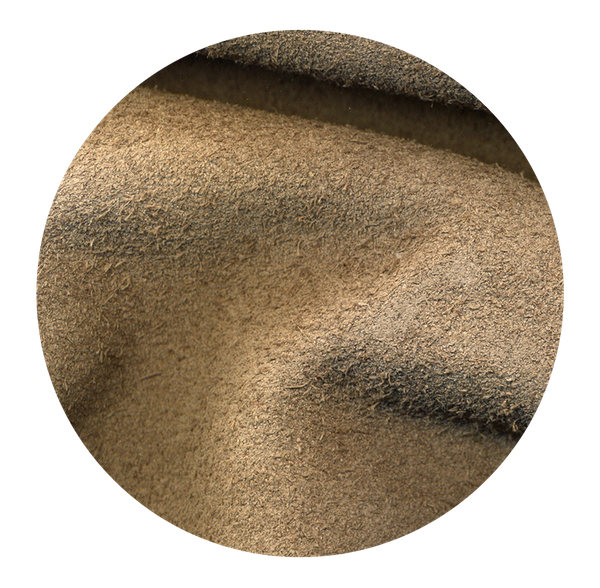 Soft Feel
Elk leather has a notoriety for its strength and durability, but this quality is matched by the leather's soft feel. This luxurious quality is always noticeable in American Elk and Deer leather. No matter the grade or style of leather, we produce only the finest quality leather, that is proudly tanned and harvested in the United States.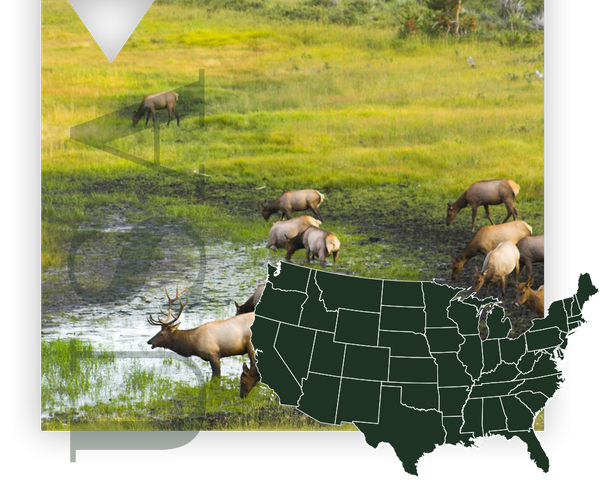 Proudly Harvested & Tanned in the U.S.A.
Elk Leather is prevalent in the Rocky Mountain Region because of the large elk populations in the area. Therefore, American Elk and Deer can proudly harvest and tan all of our resources at home — in the U.S.A. The luxurious leather is popular for clothing and shoes because of its smoothness and strength. It can also be used to make hats, sporting equipment, purses, wallets, and countless other goods and accessories.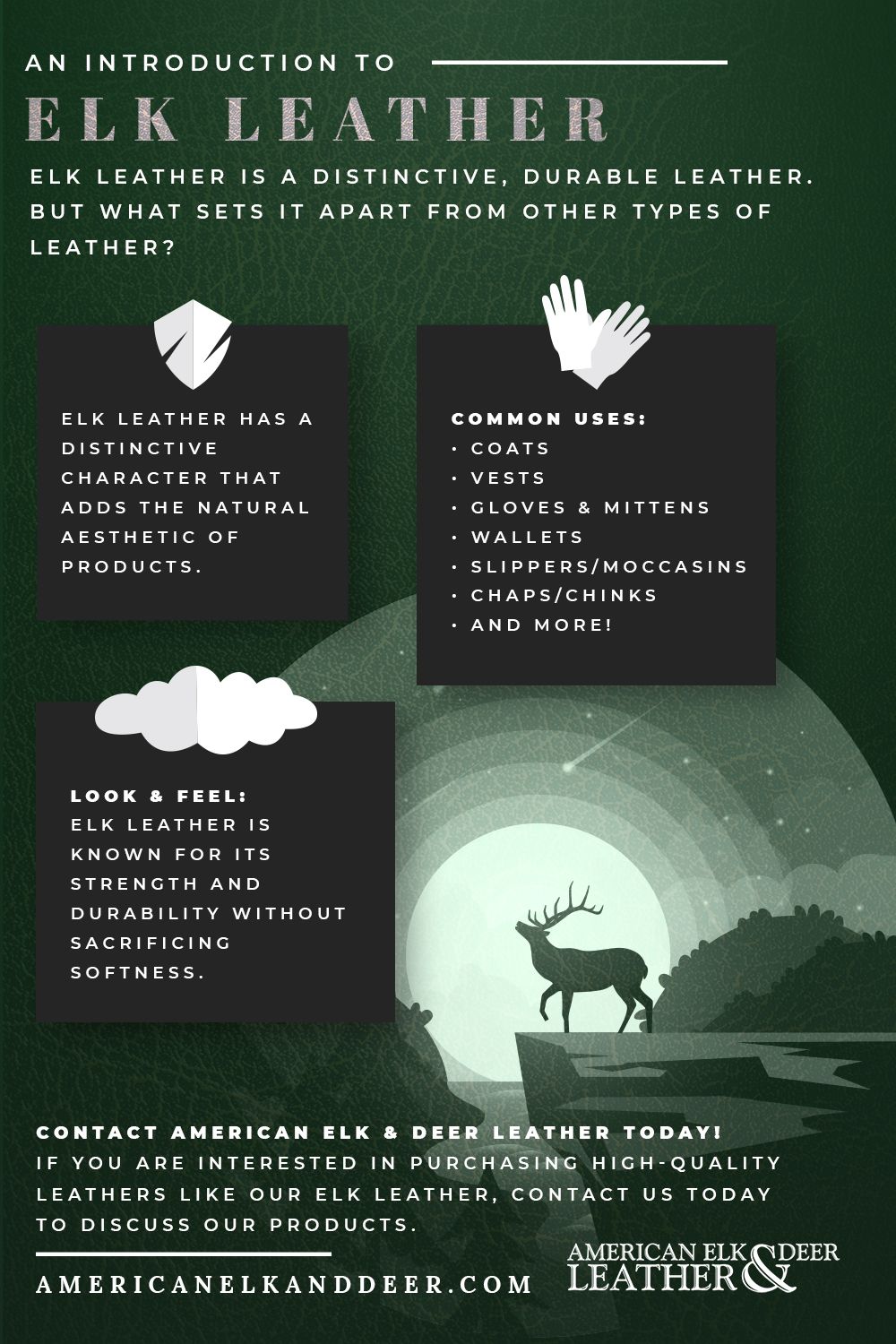 If you are interested in purchasing high-quality leathers like American Elk and Deer elk leather, contact us today to discuss our products!